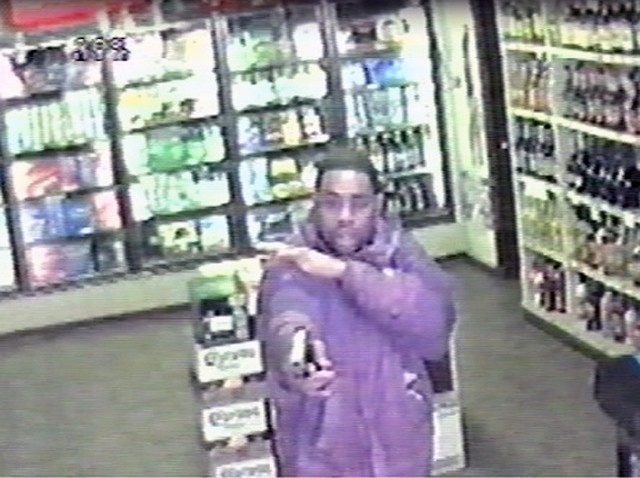 Richard Riley says he does not hear too well, but he heard well enough to spring to action when someone tried to rob a Waterbury liquor store on Friday.
Ranjit Keshwala and father, Dilip Keshwala, were in the store on Friday night when a man tried to rob the store at gunpoint.
Instead of being intimidated, a 70-year-old neighbor and the clerk fought back -- with a baseball bat. Surveillance footage caught it all on tape.
"All of a sudden, a guy comes in through the front door and he fires," Ranjit Keshwala said.
The shot barely missed Dilip Keshwala, the longtime liquor storeowner and the armed man took cash.
But he did not leave. That's when Riley, a 70-year-old neighbor, came in and to the rescue.
"Then he pulled out the gun he says I'm gonna shoot somebody. I went crazy. I said you're gonna shoot me, I'm gonna fight ya," Riley said.
Fight he did.
During the scuffle, the intruder fired a second bullet.
So, Riley said, he gave his friend a pretty clear order.
"Beat this sucker with a bat," Riley said.
"He wanted to take the gun out of the guy's hands you know," Ranjit Keshwala said.
Father and son said they are grateful for their hometown hero.
"If I see a crime going down and I can stop it, I'm gonna do it," Riley said.
The robber got away. But police have his picture. If you can help solve this case, police ask you to call Crimestoppers at 203-755-1234.