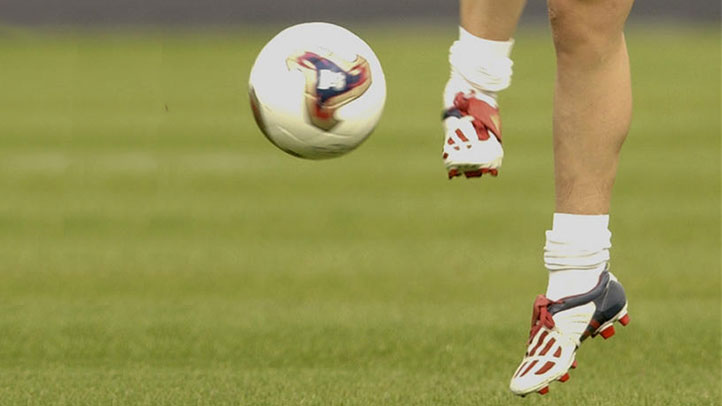 Soccer players know running in the heat is just part of the game and they are doing what they can as temperatures hot 90 degrees, including drinking more water.
"The average player runs six miles, six to nine miles in a game," Bruce Mazzochi, the head coach of Bristol Central's varsity soccer team, said.
Running in 90-degree heat plus humidity is tough and Bristol Central's team started preparing to play in this type of weather back in July.
"Oh it gets you. At the end of the day, I go home and my legs are dead. They're drained. I have to drink like two water bottles. It's rough," Andrew Marcantonio, a varsity player, said.
The school's athletic trainer said he's doing the right thing.
"Hydration is really homework for athletes. We're looking at not just hydration during the day but days before and obviously days after," Christopher Carriere said.
This year, the district has placed tubs of ice water next to the field in case a player gets overheated.
"There's new protocols in place where we actually cool the athlete on scene and they're not allowed to be transported by EMS before we get the temperature down," Carriere said.
From the soccer field to the gridiron, coaches are given their players more water breaks.
"Our guys know that if they need water, they can get it any time," Bristol Central's head football coach Jeff Papazian said.
"Our students' health is first and foremost," the school's athletic director Chris Cassin said.
On hot summer days, drinking extra water is part of the football team's playbook as well.
"Nothing's better than taking a few chugs from the H2O and putting some on your head," varsity football player Connor Staubley said.