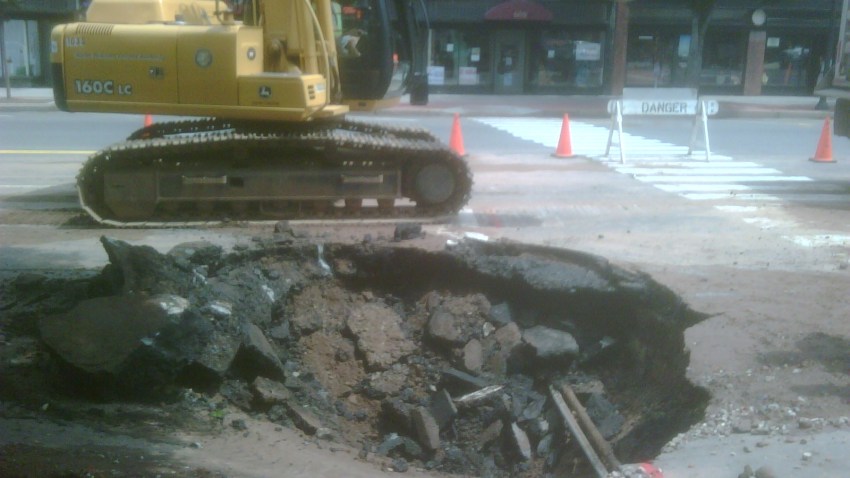 Two blocks of businesses in Middletown were affected on Monday when a water main broke on Liberty Street near Main Street in the morning.
It's Only Natural market remained open, as did most businesses, but the companies found themselves taking special steps to keep going.
"You gotta do what you gotta do," Sammy Bajraktarevic, the owner of Luce Restaurant, said,
He stayed open by buying bottled water and using his vast number of clean dishes.
The main is from 1896 and was due to be replaced, officials said.
The break is in the southbound lanes of Main Street, between Grand and Liberty streets and a detour has been set up, which takes drivers down Grand Street to Pearl Street to Washington Street. The lane could be closed until about 11:30 a.m. on Tuesday.
The northbound lanes are open.
Then just a few hours later, another water main broke less than three miles away, leaving residents on Highmeadow Lane without water for several hours on Monday night when an 8-inch main broke there.
"It's been a crazy and hectic day for us," said Tom Tetrault, the field maintenance director.