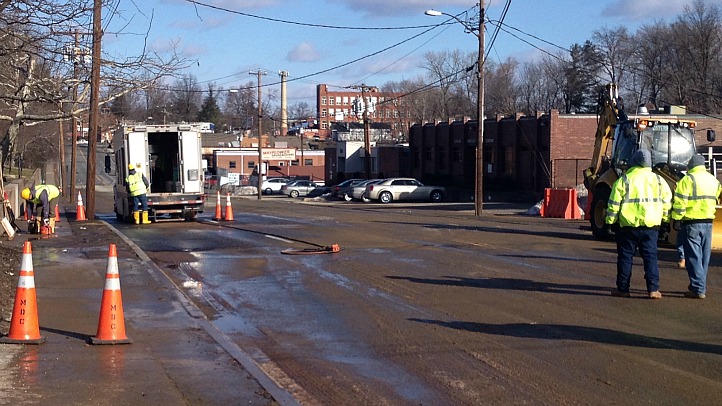 Water has been restored to several businesses in Hartford and West Hartford after a water main break on Wednesday morning.
Prospect Avenue was closed between Park Road and Kane Street because of a break in an 8-inch main that was installed in 1964, according to the Metropolitan District Commission.
Water was out for more than a dozen businesses in Prospect Plaza and for businesses in Hartford that face Prospect Avenue, so restaurants had to close.
The temperature might have been a factor and water was freezing quickly on the road, requiring crews to respond to deal with the icing.
There was also a small water main break at Chandler and Dart streets in Hartford and crews are concerned about icing because of the intense cold.
Water was out for about 15 residences because of the Hartford incident.