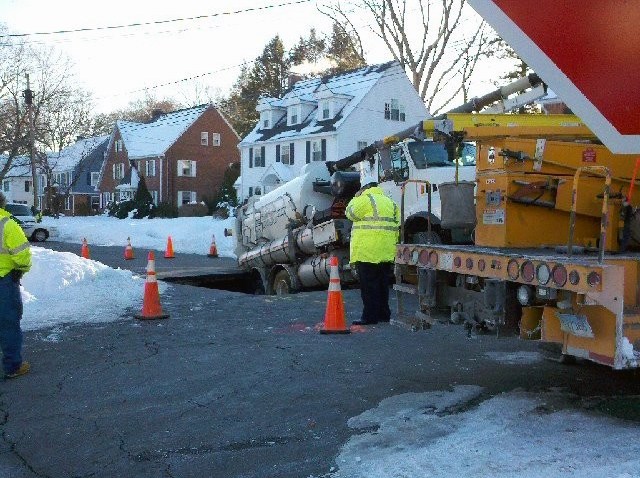 There was quite a scene at Van Buren Ave and Ellsworth Road in West Hartford on Monday when a Metropolitan District Commission truck went into a massive hole in the street.
Neal Fisher, the West Hartford Fire Department, said MDC was working on a water main break when the truck fell into a hole created by the water main break.

Officials said this was connected to an earlier water main break in West Hartford. The break also affected a sewage line and sewage spilled into homes on Riggs Street.
Cleanup continued on Tuesday,