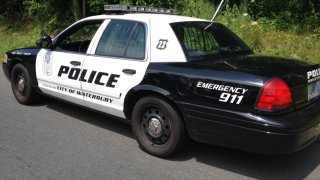 A suspect in a fatal shooting in Waterbury is in custody.
Officers were called to the intersection of East Main Street at Wall Street around 1:45 a.m. Saturday, July 17 after getting a report of a man that had been shot and was lying in the road.
When police arrived, they said they found a 27-year-old Trevor Figueroa with a serious, life-threatening gunshot wound. He was transported to the hospital for treatment. According to police, he died Thursday, making the case a homicide.
Another man also suffered a non-life-threatening gunshot wound in the incident and was treated at a local hospital.
One suspect, 31-year-old Carlos Leon, was arrested in Springfield, Mass. and has been extradited from a correctional facility in Ludlow, Massachusetts.
Leon was charged with criminal attempt at murder, criminal possession of a firearm, criminal use of a firearm, illegal sale or transfer of a firearm, carrying a pistol without a permit, weapons in a motor vehicle, illegal discharge of a firearm and reckless endangerment in the first degree.
He is being held on a $2 million bond.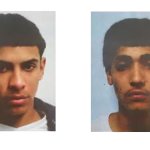 Police are also searching for two other suspects - 19-year-old Michael Laboy and 24-year-old Jose Soto, both of Springfield, Mass. Both men should be considered armed and dangerous.
The investigation is ongoing. Anyone with information on either Laboy or Soto's whereabouts is asked to call the Waterbury Police Department's Detective Bureau at 203-574-6941 or Crime Stoppers at 203-755-1234.