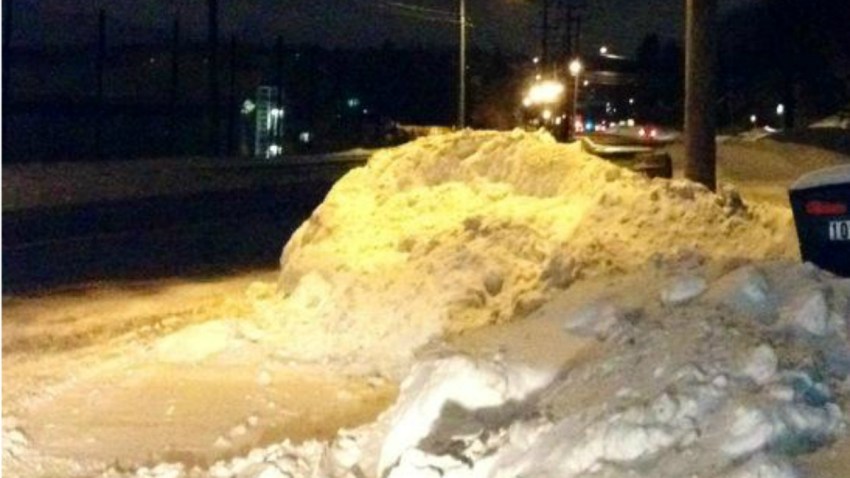 After receiving 9.5 inches of snow by Monday evening on top of nearly a foot that came down last week, the city of Waterbury is shaving down snow piles for safety's sake and has opted to dump the snow outside the Municipal Stadium.
Waterbury Mayor Neil O'Leary met with public works crews as the snow came down Mondays to brainstorm ways to deal with snow that has made congested downtown streets even tighter.
Starting Tuesday night, crews will work to remove snow from the downtown area and will cart it in dump trucks to the Municipal Stadium parking lot on Watertown Avenue. If the lot fills up, city leaders will turn to other viable locations, such as parks, O'Leary said.
O'Leary said he hopes public works crews, who have been extraordinarily busy over the past couple weeks, will get some rest before the process begins tomorrow night.