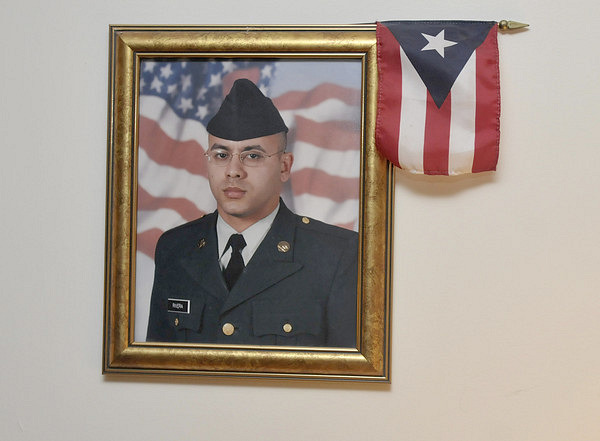 The body of Staff Sgt. Edwin Rivera will arrive in Groton on Thursday morning.
The National Guardsman from Waterford died last week from injuries he suffered when he was shot in Afghanistan.

Rivera's life and service will be honored through a procession that will bring him to several community landmarks, including the Gold Star Bridge, where hundreds of flags will line the southbound lanes, and the home where Rivera and his wife were raising their two sons.
About 700 donated flags will be on display during a procession.
The procession will continue to Waterford High School, the high school he attended a decade ago. Hundreds of students will participate in a ceremony where everyone will hold a flag.
Over the last week, both people that knew Rivera and those who did not, have come together to celebrate the live and sacrifice of a 28-year-old Guardsman.
Thomas l. Neilan and Sons Funeral Home in New London is handling the arrangements.
Calling hours will be held on Friday from 4 to 7 p.m. and the funeral service will be held on Saturday at 10 a.m.

Rivera will be laid to rest at Jordan Cemetery.