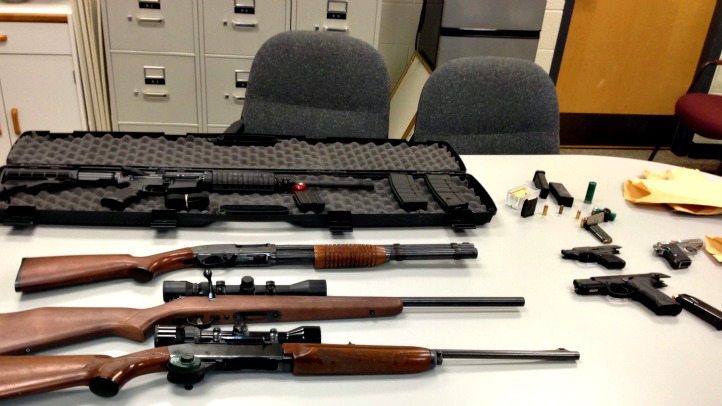 Waterford police have arrested a local man after receiving several 911 calls about gunshots coming from a home at 6 Cinderella Lane early Saturday morning.
When police responded to the home in the Quaker Hill section of Waterford at 2:17 a.m., they found several handguns, rifles and a shotgun, according to a news release.
Police also seized a small amount of ammunition.
According to investigators, Andrew Malerba, 25, was arrested without incident and charged with breach of peace and unlawful discharge of a firearm.
He was released on a written promise to appear in New London Superior Court on January 25.