The numbers are stark - year to date there have been 45 fentanyl-related drug overdose deaths in Hartford.
Police say that's almost double the number from a year ago. And now fentanyl has been found in cocaine and crack cocaine, in addition to heroin.
This has local, state, and federal leaders scrambling for solutions.
U.S. Senator Richard Blumenthal assembled a group of several dozen experts in Hartford Monday to discuss how to tackle the growing, deadly crisis.
He says the federal government needs to step up funding to help.
One group that says it could use the money is the Greater Hartford Harm Reduction Coalition.
Executive Director Mark Jenkins says for three years now it has been giving out "Rapid Response" kits to heroin addicts to help them test their drugs for fentanyl, but he could certainly use more money to keep handing them out.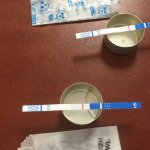 The test kit tests for the presence of fentanyl. It does not detect the potency or percentage of fentanyl.
Jenkins knows even after testing their drugs for fentanyl, and getting a positive result, they will still use the drugs, but this still keeps them safer.
He said, "…if they use five bags at a time, now they can tailor that back to two bags. We tell them to make sure they don't use it alone."
And even a trace amount of fentanyl can prove deadly, says recovering heroin addict Michael Serrano of Hartford.
He is five years sober, and counsels addicts who find themselves in hospital emergency rooms.
"It can even be the residue touching something. Somebody in your family could touch it and it's very deadly", Serrano said.
Hartford Mayor Luke Bronin is urging people to leave the evidence alone at the scene of an overdose.
"Nobody's gonna be arrested if we're responding to an overdose and the evidence is there so we can try to track it, and understand where the stuff is coming from," Bronin explained.
The fentanyl crisis is not exclusive to Hartford. Leaders from New Haven and New London were also at the fentanyl summit and say they have problems with it in their cities as well.