An unusual July nor'easter off the coast of the Mid Atlantic has all the makings of a gigantic weekend weather problem. The good news is - for now - the worst of this system is likely to miss Connecticut.
The storm is very anomalous for the time of year. While nor'easters aren't unheard of in July and August it's tough to get a strong low to develop off the coast that isn't tropical in nature. What makes these storms dangerous is that with so much moisture in the atmosphere a tremendous amount of rain can fall in a short period of time.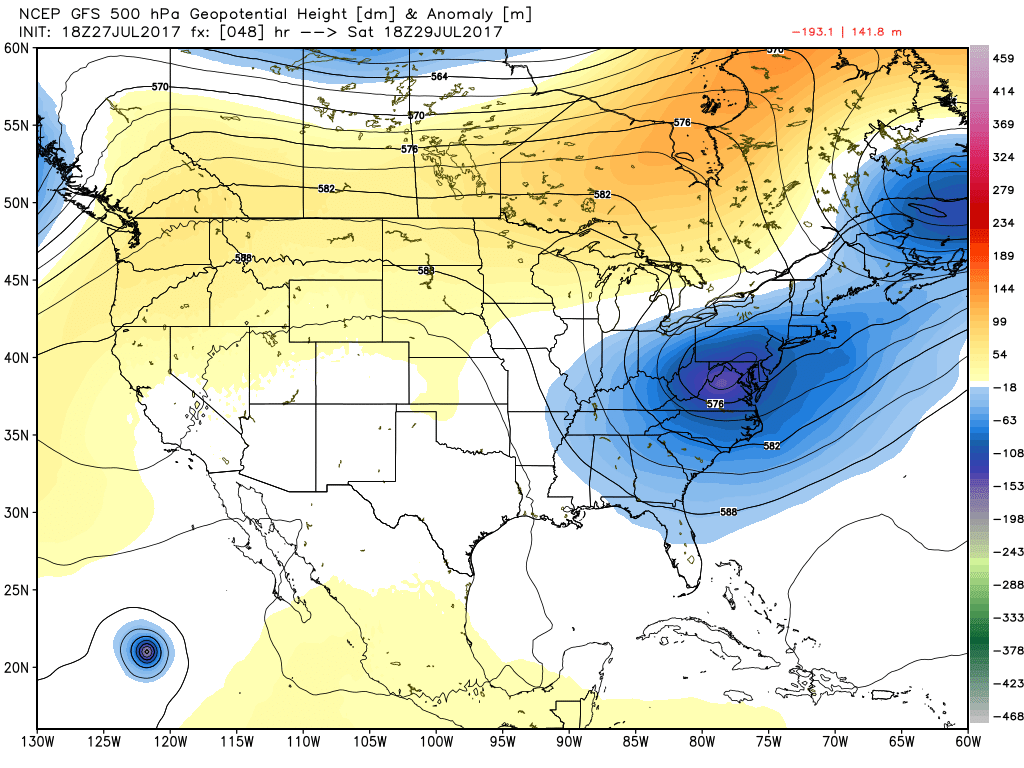 The jet stream is going to take a big dip to the south of New England Saturday as a strong disturbance digs south. This unusual disturbance, coupled with warm ocean water, instability in the atmosphere, and oodles of moisture means a powerful storm for July will develop.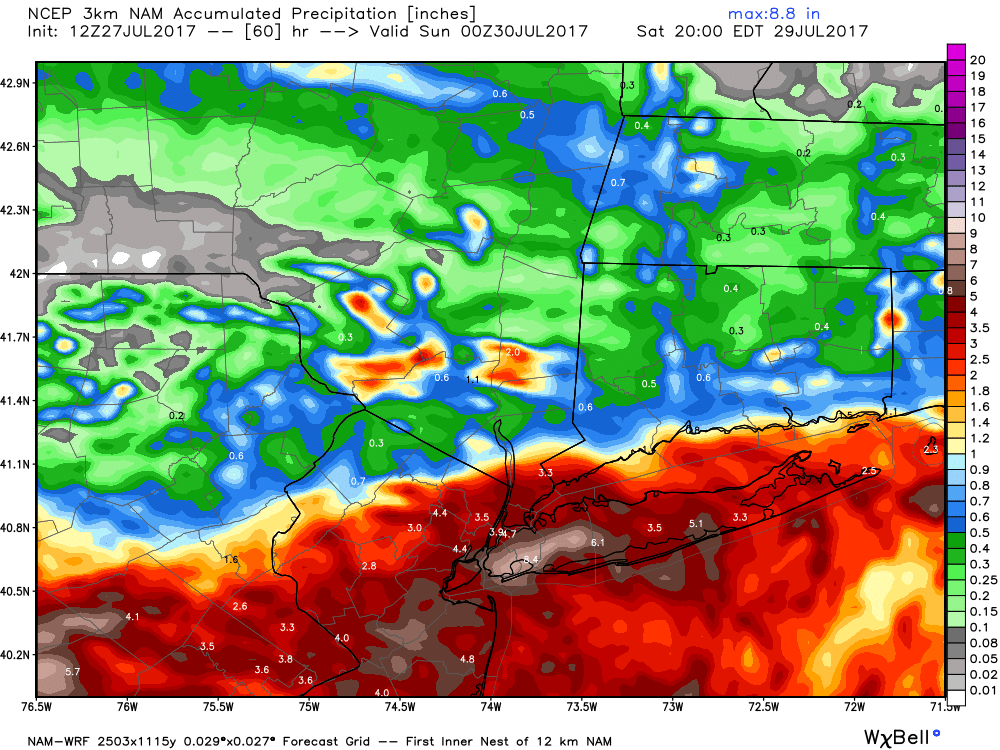 What has been so incredible about this storm is the amouint of rainfall modeled just to our south and the extreme gradient between a lot of rain and very little rain. The midday NAM solution shows approximately 8.4" of rain at John F. Kennedy Airport in Queens and 0.3" of rain in Hartford (most of which was forecast to fall tonight).
All along we've been thinking that this storm is unlikely to come fully north into New England. One of the reasons why is that the amount of moisture and instability south of New England tends to tug these areas of low pressure south a bit. Large clusters of intense thunderstorms east of the DelMarVa penninsula can prevent moisture from streaming north into Connecticut and occasionally can be strong enough to force an area of low pressure to develop a bit farther than it ordinarily would. Especially this time of year that can be a big factor and why we haven't bitten on the really wet solutions in Connecticut.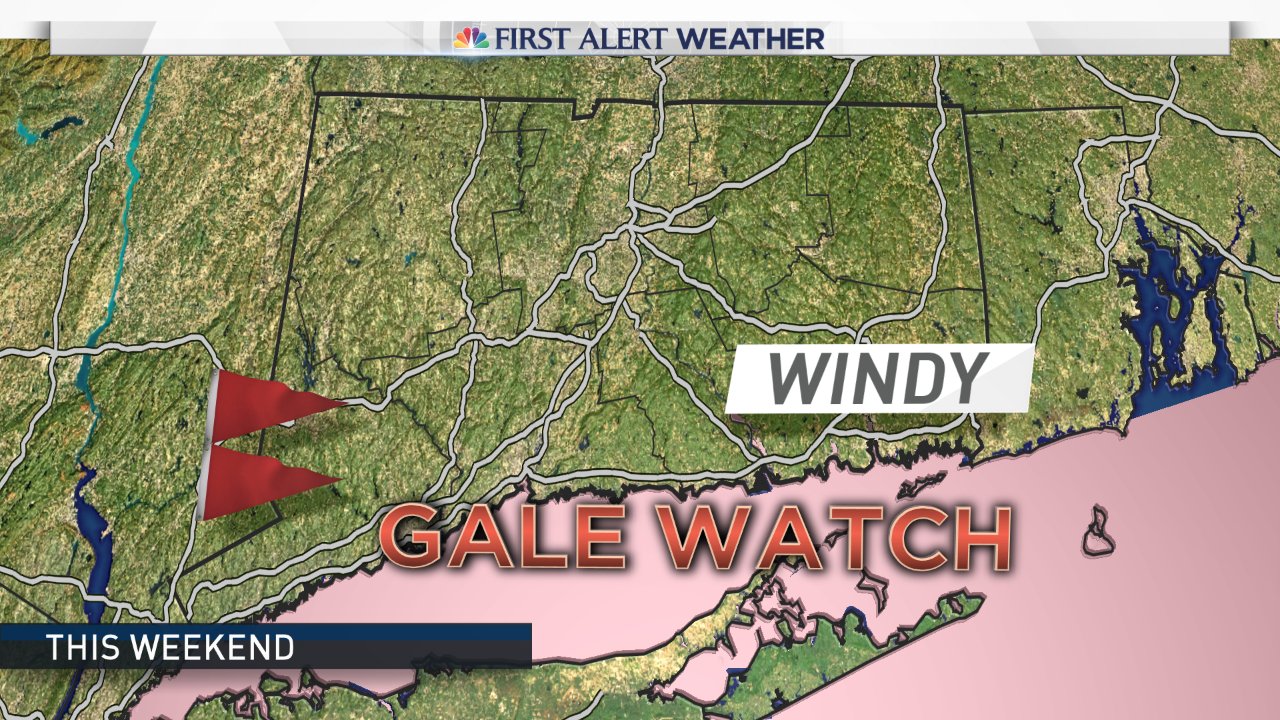 That said, you always need to watch these things and unexpected changes can occur. Even with a storm that results in little rain in Connecticut clouds and strong gusty winds are a possibility. In fact, a Gale Watch has been issued for Long Island Sound with the potential for strong winds and rough seas.
The most likely scenario is a period of clouds, strong winds, and maybe a few showers over the shoreline. A jog to the north would mean stronger winds and heavier rain and a jog south would mean fewer clouds, less wind, and little or no in the way of showers.
We'll keep you posted!