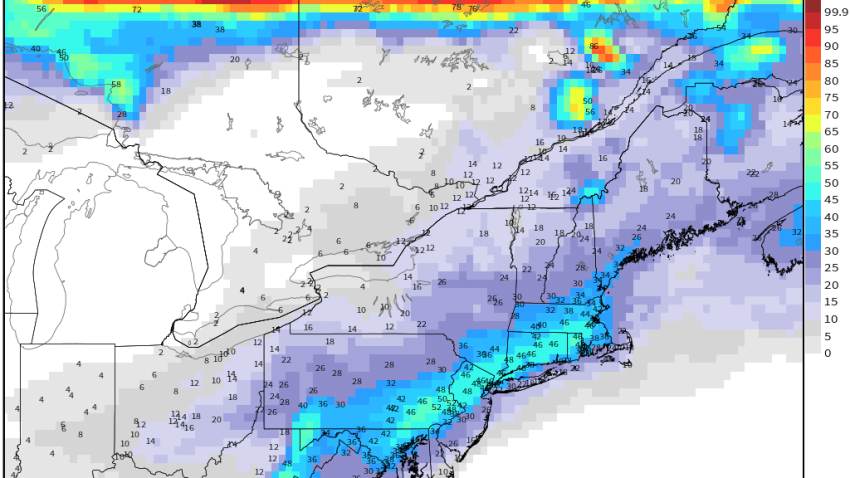 Over the last 24 hours there isn't much more clarity about our weekend snow threat. We know the pieces are there for accumulating snow but will they come together? Part of the reason for the uncertainty is that the upper level disturbance we're watching isn't even in North America!
Once the "shortwave" as we call it moves through Alaska into Canada our computer models should have a better handle on what evolves this weekend.
For now there's not a whole lot we can say other than there's the potential for accumulating snow this weekend. If we get snow it's likely to be Saturday night. It's a quick hitter - it's flying along and should be out of here around daybreak Sunday. As for amounts the graphic at the top of this image from the European Ensembles seems reasonable - about a 50% chance of 3" of snow across the state.