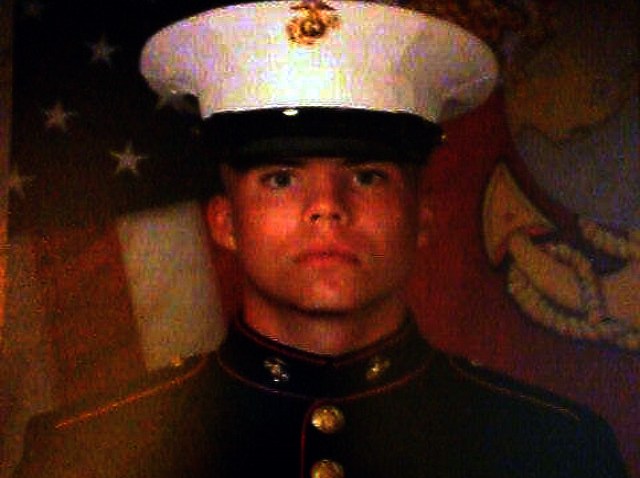 An emotional night in Voluntown as a wake is held for a Marine killed in Afghanistan.
Dozens of mourners lined up outside a Jewett City funeral home to pay their respects to Lance Corporal Tyler Owen Griffin, 19.
American flags held by Patriot Guard riders lined the front of the funeral home.
Griffin was only one month into his tour, when he was killed April 1.
Mourners came out to say goodbye to a man who won't soon be forgotten.
"It''s hard on all of us at the school. It's hard on the entire community. He was a great kid, always smiling. He's one of those kids who was polite, had great manners and would always remember you," said Ed Duncan, Griffin's 6th grade teacher.
Calling hours will be held Tuesday from 4 to 7 p.m. at the Gagne-Piechowski Funeral Home in Jewett City. A memorial service will be held Wednesday at 10 a.m. at Voluntown Baptist Church, with a reception to follow at Voluntown Elementary School.
On Monday, Crowds lined the streets in salute to a fallen Marine.
"I think it was awesome, everybody came out for him," Denise Dannibale, of Voluntown, said.
Griffin's family couldn't have been more proud of him and they were touched by all of those in Voluntown who shared their pride and respect.
"Just having them raise their flag and cross their heart and show their support for Tyler, it was very heartwarming and very touching, and moving. It moved me very much," Catherine Williams, Griffin's aunt, said.
"It was just overwhelming, totally overwhelming. I didn't believe that there would be that many people here to tell you the truth, but then again, it's Voluntown, so we knew that they'd be out supporting Tyler and his family," added
Bridget Horan
, Griffin's grandmother.
"We want to show our support for the family and let him know that all the veterans are feeling for him and the family," Ed Bachand, with the
V.F.W. Post 10004
Color Guard, said.
"We are here to honor young Tyler, who wasn't only a boy, he was a man, and I respect him for what he's done for his country, and he's given the ultimate sacrifice for us," said Bill Lachapelle, sergeant for the Color Guard.