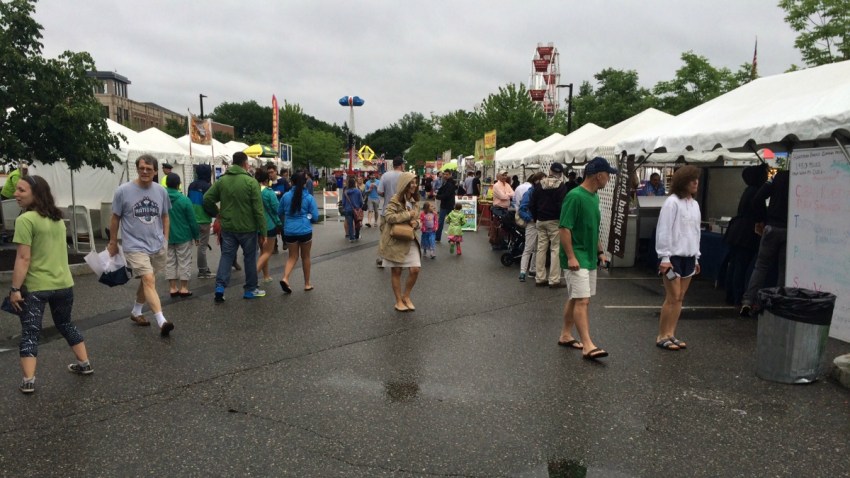 The music played on for the final day of Celebrate West Hartford.
It's the 30th year for this artisan expo that brings together 183 vendors from five states.
"A lot of artists, handmade jewelry, that kind of thing," says Tricia Lawler of West Hartford.
Some vendors decided to pack up early on Sunday because of the rain and smaller crowds. Other stuck it out and made sure their craft and art pieces stayed dry under tents.
"It's usually a pretty good show but the weather was pretty tough this weekend," says Larry Reitz who displayed his Fine Art Photography.
Organizers say on a good year some 35,000 people stop here during the two day festival.
"We had a little weather on Sunday that diminished our crowds but we still had great community participation and it was a great event," says Mary Alexander, the event volunteer chairperson.
"It didn't rain for the road race so they got the runners off very well. We had close to 800 runners," says Linda Geisler, the event director.
Besides the crafts, there was plenty of food to check out. People who spoke with NBC Connecticut say the weather did not stop them or their dogs from checking out this West Hartford favorite.
"We have her in her raincoat, our little pooch, brought an umbrella. We've been good," says Tricia Lawler of West Hartford.