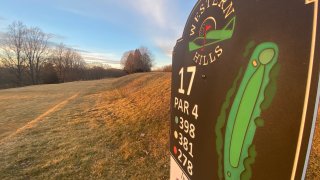 A public golf course in Waterbury will be open on Valentine's Day for folks to enjoy the nice weather.
Waterbury Mayor Neil O'Leary requested that the Western Hills Golf Course be open for the next several days.
Starting Tuesday, all tee times will be available on a first-come-first-serve basis. Golf carts will be available to rent.
Anyone who'd like more information can call the golf course at 203-755-6828. The golf course is located at 600 Park Road.