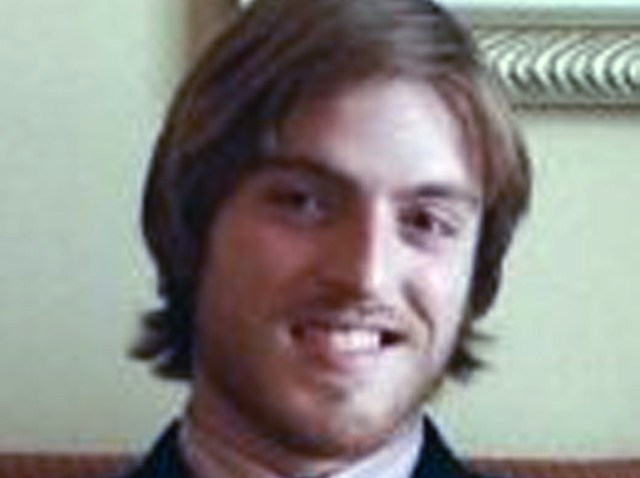 Last week, Nick DiBerardino received great news. He'd won the Marshall Scholarship to study in the United Kingdom.
On Saturday, the Princeton University senior from Westport received better news. He is one of 32 Americans to receive the Rhodes Scholarship, which covers all expenses for two or three years of study at the University of Oxford in England.
So, he turned down the Marshall Scholarship and is getting ready for England.
"The Marshall was such a great opportunity ... that it was hard to turn down, and I had to go into the Rhodes interview knowing I'd take Oxford over RCM," DiBerardino said in an e-mail to the Daily Princetonian. "It's such an honor, and I'm not sure it's ever going to sink in."
The four hours between the interviews and learning he won felt like the longest of his life.
iBerardino studies music composition at Princeton and has become an award-winning composer. He is also a composer in residence at the Brevard Music Center and the European American Musical Alliance in Paris and founded the Undergraduate Composer Collective at Princeton.
"Despite his lifelong passion for writing music, which started the moment he first got his hands on a piano, his formal studies didn't begin until his time at Princeton," according to his biography on the Princeton University Wind Ensemble Web site.
At the age of 16, DiBerardino became a hero in Connecticut when he and a friend collected used musical instruments from people in Westport, refurbished them and gave them to a Bridgeport school that needed them.
At Princeton, he is a campus leader in student government and a junior member of Phi Beta Kappa.
He plans to do the M.Phil. in music at Oxford. He told the Daily Princetonian that he believes music can be "a concrete vehicle for social change."
Two Yale students also won Rhodes Scholarships. William Zeng, of Virginia and Alice Baumgartner, of Chicago, were also selected.