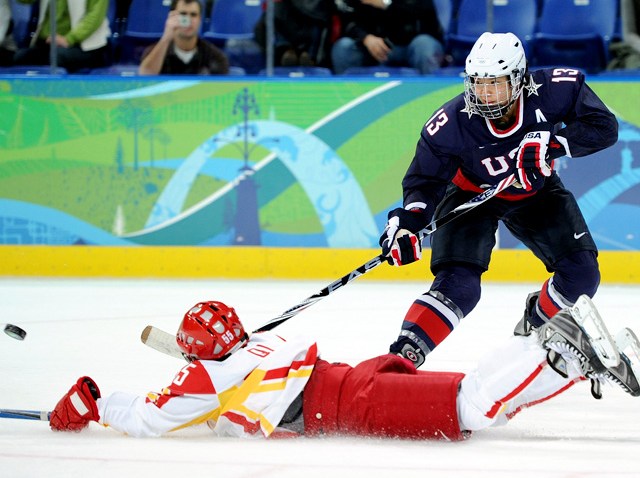 HOCKEY WOMEN GO FOR THE GOLD
Watch the Connecticut hockey women in action live tonight at 6 p.m on MSNBC as they battle Canada in the gold medal final. See if Julie Chu, Angela Ruggiero, Caitlin Cahow, and Hilary Knight can help lead team USA to victory against our neighbors to the North - like the men did on Sunday. And Finland and Sweden go head to head in the women's ice hockey bronze medal game live at 2 p.m. on MSNBC.
GALLERY: U.S. The Ladies Hockey
GALLERY: See Team USA Celebrate Win Over Canada
GALLERY: Oh So Glam Celebs as USA Battles Canada Game
CURLING GALORE
Can't get enough curling? There are plenty of chances to check out both men and women's curling events today. Canada blew China out of the water on Tuesday in the men's curling event with a 10-3 score. See how the women of China compare. Watch China and Sweden curl to the death at noon in the women's curling event on the USA Network. Then check out Great Britain vs. Sweden in the men's event at 3 p.m. on MSNBC. And finally the men's curling semifinal airs at 5 p.m. on CNBC.
GALLERY: The Women of Olympic Curling
GALLERY: Crazy Curling Fans at the Olympics
STRAP ON YOUR SKIS
Connecticut Olympian Ryan St. Onge hits the slopes tonight in the freestyle ski event. Tune into NBC from 8 p.m. to midnight to cheer on St. Onge, and you can also catch the Nordic Combined event at that time as well. The women make their appearance a bit earlier in the cross country gold medal final at 3 p.m. on NBC.

GALLERY: Check Out the Cross Country Men Team Sprint
GALLERY: Olympic Fashion: Clash of the Ski Suits
MOST GRACEFUL SPORT ON THE ICE
Turn on NBC tonight from 8 p.m. to midnight to see the elegant figure skating ladies compete in the free skate gold medal final. And for even more on the ice dancers, stay tuned at 12:35 a.m. for the post game coverage.
GALLERY: Ice Dancing Free Dance
GALLERY: Scandalous Costume Controversy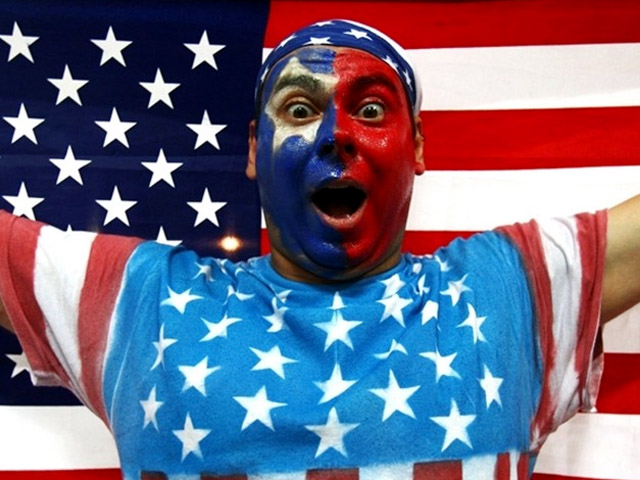 It's snow joke: The Vancouver Winter Games are here! Get more Olympics news from NBC Connecticut, fan us on Facebook and follow us on Twitter. You can also get the TV listings here.