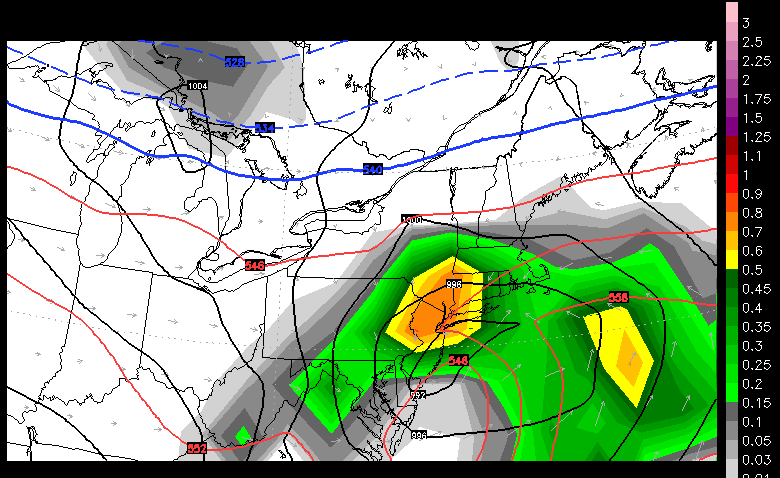 9 times out of 10 a strengthening storm passing south of Long Island in early January would be something I'd be excited about. Gusty northerly winds at the surface keep the warmer marine air away and a nice conveyorbelt of moisture aloft rolls in from the ocean keeping the precipitation cranking. Not this time. The "perfect track" storm is missing one thing: cold air. There's none of it to be found here in New England.
A rainy Saturday with temperatures in the 30s. Dreadful weather.
Beyond this weekend there are a few chances for more wintry weather. In fact, the weather pattern looks a bit colder toward the middle and end of next week. Two relatively weak systems move through Tuesday morning and Wednesday morning and both have the potential to produce some snow or mix - especially inland. It doesn't look like much. The European model shows odds of >1" of snow on Tuesday of about 50% in the Northwest Hills and less than 10% on the shoreline. That seems reasonable to me.
The long range forecast in the 6-10 day window shows temperatures near normal here in New England.
When will we get our first snowstorm of meteorological winter? I don't know. While things have been quiet since mid November I wouldn't write winter off. We've got a ways to go.