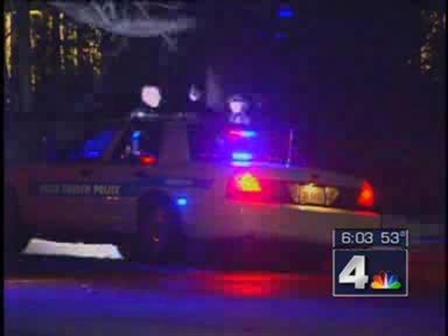 Tuesday night on NBC's "The Voice" will be the telling moment for Connecticut native Sawyer Fredericks, 16, who will find out on tonight's season finale whether he won the singing competition.
On Monday's episode, Fredericks sang an original single, "Please," written for him by Ray LaMontagne and teamed up with coach Pharrell to perform "Summer Breeze" by Seals and Crofts.
Fredericks, an acoustic singer-songwriter, was born at Danbury Hospital and lived in Sandy Hook as a toddler before moving with his family to Roxbury, according to his grandparents in Connecticut. He now lives in upstate New York.
Fredericks first learned to play guitar in 2010 and has written more than three dozen songs since then, according to his website. He released his first full-length album in June of 2013 after recording a demo CD with six original songs the year before.
He's one of four contestants left in the competition and will go up against Koryn Hawthorne, who is also on Pharrell's team, Meghan Linsey with Team Blake Shelton and Joshua Davis on Team Adam Levine.
"They're all wonderful singers. It just feels, though, that Sawyer sings really from the heart. You can feel the tenderness, or the sorrow, or whatever it is he's expressing," said Fredericks' grandfather, Jan Larsen.
Larsen will be cheering him on from Monroe.
"I knew he was talented, but my daughter also put his stuff on YouTube and that was very fortunate, in a way, because 'The Voice' discovered him, asked him if he wanted to audition for 'The Voice,'" Larsen explained.
Residents of the area remember when Fredericks, who now lives in New York, took the microphone in Seymour for his CD release party in 2013. They hope tonight he'll make history.
"We've just continued to support Sawyer. This has kind of become the unofficial Seymour headquarters for Sawyer Fredericks fans," said Kimberly Dulka, who owns the All-American Valley General Store on Bank Street in Seymour.
Locals said Sawyer has been an inspiration to local musicians young and old, and his grandfather hopes he'll stay that way.
"The hope is he'll keep his personality and not stray from his humble beginnings," said Larsen.
Tune into the Season 8 finale of "The Voice" on NBC Connecticut tonight at 8 p.m. to find out if Fredericks' Monday performances were enough to win him the crown.