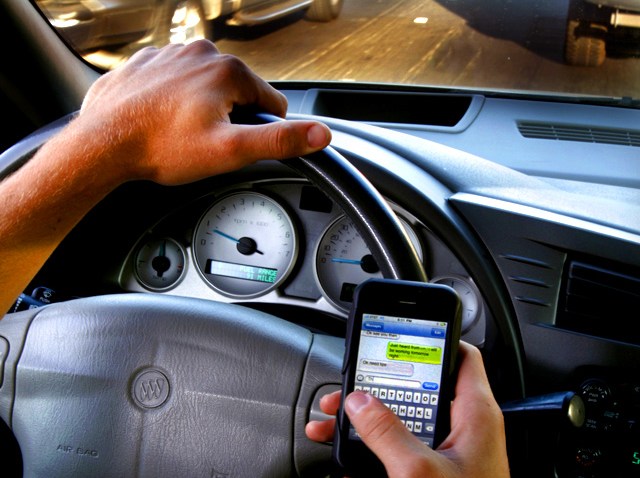 Texting. Talking on the phone. Playing with the radio. Looking at a map.
Distractions are everywhere, every day when you're behind the wheel.
That's why Kathy Pekarovic, Windham High School's Student Activity coordinator helped launch a month-long effort to educate the students about distracted driving.
"It's prom season, it's graduation season. We want them to be safe and we want them to be aware of the choices they make and the responsibilities that they have to themselves, their family and their community," she said.
From the moment you pull onto school property, the message is clear:
The morning announcements and posters plastered around the halls combine texting lingo and sobering statistics to raise awareness and stimulate conversation.
Recently, a victim of perhaps the most dangerous form of distracted driving, drunken driving, spoke to Windham juniors and seniors about how one decision can alter lives in an instant.
The distracted driving month will culminate in the student parking lot with a mock accident where students will play the role of the distracted driver and victim. First responders will participate to try to give students a dose of reality.
Samantha McGeowan is playing the driver in the upcoming exercise.
"Being a part of something like this, if i can say, i don't think that's cool'. Maybe people around me won't think it's cool either," the senior said.
Junior Devante Mitchell will play the victim.
"My friends, knowing me, they would tell me just, you don't mean any of that, but for them to see it like this, it'll probably get to them," Mitchell said.
The hope is to raise awareness before these young drivers develop bad habits and succumb to the distractions that are all around them.