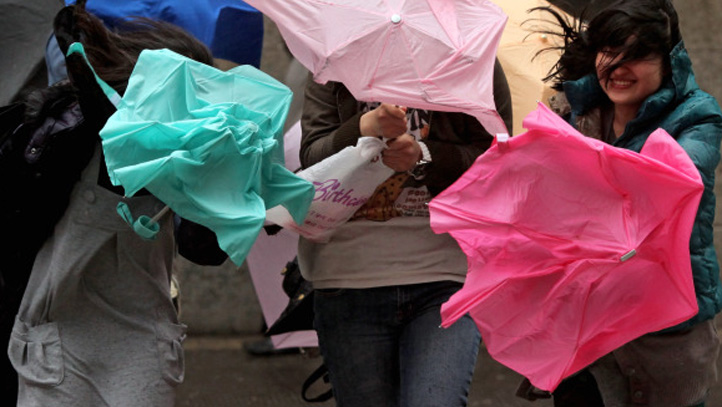 Strong winds took down trees and knocked out power to more than 4,000 power outages Friday afternoon.
Torrington was hardest hit, with 1,817 in the dark as of 3:30 p.m.
A wind advisory is in effect for the entire state until midnight and cold temperatures Friday evening could cause some flash freezing.
Scattered showers of rain and snow moved through Friday morning, with areas that saw quick bursts of hail and snow.
When temperatures drop quickly this afternoon and this evening, all leftover moisture could freeze.
Gov. Dannel Malloy partially activated the state's Emergency Operations Center at noon Friday in preparation for high winds.
"After talking with my emergency management officials and assessing the situation, we will be partially activating the EOC at noon today," Malloy said. "This will allow us to quickly respond to and coordinate any problems that may arise as a result of today's high winds."
Malloy said the EOC will be staffed by the Department of Emergency Services and Public Protection, Department of Transportation, Military Department, State Fire Coordination, and the state's utilities.
The forecast for Saturday is a mix of sun and clouds with nothing more than a snow flurry possible.
Sunday will be very cold with sunshine and highs in the lower to middle-20s.