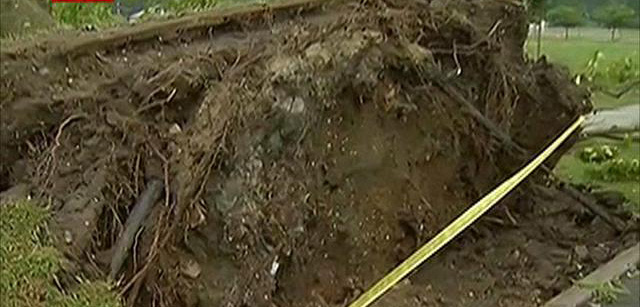 Danbury is recovering from a storm on Wednesday with winds that were apparently strong enough to rip a two-ton air conditioning unit from the roof of Roger Park Middle School.

Mayor Mark Boughton said the unit was flipped over and driven through the roof.

"Our engineers estimate that the winds had to be a 100 miles an hour to be able to move that air conditioning unit," Boughton said. "That's a two-ton unit and bolted to the roof, so to peel that off, pick it up and throw it through the roof, that's a pretty tremendous force for even 10 or 15 seconds."

Trees were uprooted and several homes were also damaged, but there are no reports of injuries.

Boughton said crews are working around the clock to repair all the damage.