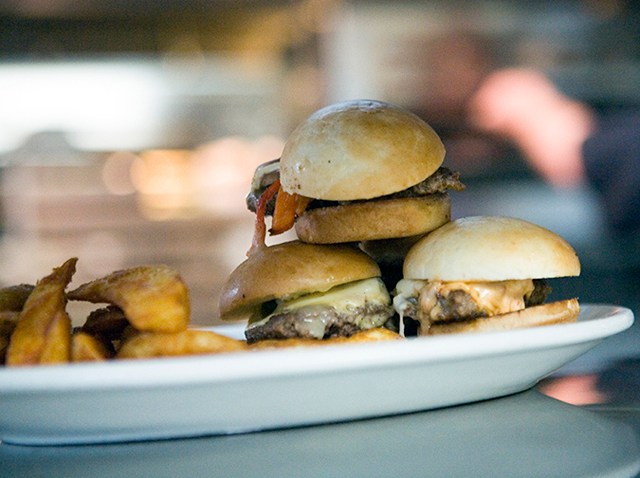 When a burger turns one, it turns out you get a gift.
That's the way Counter, the build-your-own-burger shop in Blue Back Square, rolls -- with free burgers and fries.
The catch is that you have to wish the year-old burger joint a "happy birthday."
Anyone who says "Happy First Birthday" to his or her server at Counter Restaurant, the one in West Hartford, will get two free premium mini-burgers and fries on Tuesday.
The restaurant serves beef, turkey, veggie and grilled chicken burgers and you can put anything on them. Cheeses range from American cheese to horseradish cheddar. Toppings range from the ordinary, grilled onions, to the roasted corn and black bean salsa.
Like fried egg or fried onion straws? You can throw some on there too.
Then, there are the sauces: ginger soy, peanut, BBQ, apricot. The flavors go on.
We recommend you check the menu before you go. It'll save you time, a lot of time.
The offer is good until 10 p.m. In case you've never been, it's at 50 Memorial Road in West Hartford.
Do you know of a place giving out free food? Share your knowledge with other NBC Connecticut readers by commenting here or sending us an e-mail.