A woman crashed into two stores on Main Street in Manchester early Monday morning after police said she accidentally pressed the gas pedal in her vehicle.
According to police, an elderly female employee of Walgreens was in the parking lot of the store when she accidentally pressed the accelerator on her car and hit the building around 6:30 a.m.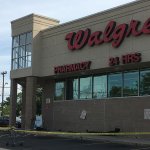 The vehicle continued across the lot and then hit and landed in the building of Extreme Audio, police added.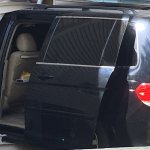 The woman was not injured.
The Manchester Building Department is at the scene.