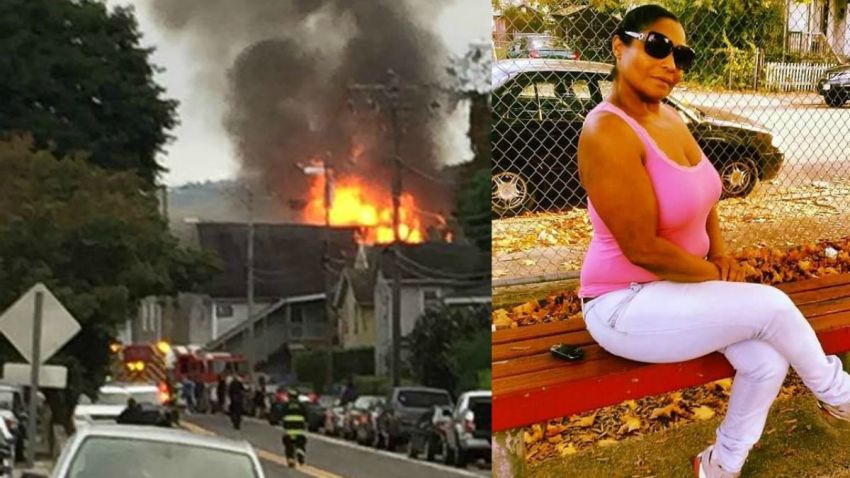 A woman died in a fire in Derby Sunday morning at a six-unit residential building.
Family identified Nilda Ruiz, 48, as the woman killed in the blaze that broke out at about 7 a.m. They said she was a mother of four, including three boys and one girl. All of her children are grown up and she was a grandmother, family said.
"She was unique. She was a smart woman, very strong. She was always happy, always had something to smile about, always had a story to tell," Betsy Ruiz, Nilda's niece, said.
A structure fire broke out at 204 Derby Avenue in Derby. Firefighters found the woman, who the fire department and police haven't publicly identified, on the second floor. There is some confusion about the age of the woman and police are currently saying the woman is 47.
Everyone else living in the building got out safely. About 20 people live there.
Ruiz had lived in Derby for about six months after moving from Massachusetts to be closer to her mother and sister, family said. Ruiz was a throat cancer survivor and was very devout about her Christianity, according to family members.
"Very, very important. She talked about them all the time. All the time," Sharlyn Sanchez, Nilda's other neice said.
There were smoke detectors in the building that were still going off hours later.
Ansonia crews and state police also responded to assist.
The home was still taped off Sunday night as of 5:37 p.m. and firefighters were still investigating.
Firefighters are waiting for the medical examiner to arrive. The medical examiner will determine the woman's cause of death.
At least four families have lost their home in the fire. Firefighters have said little else about what started the fire.
That's frustrating to family members of the one mother who didn't make it out alive.
"I want to go in there myself and see what's going on," Betsy Ruiz said.