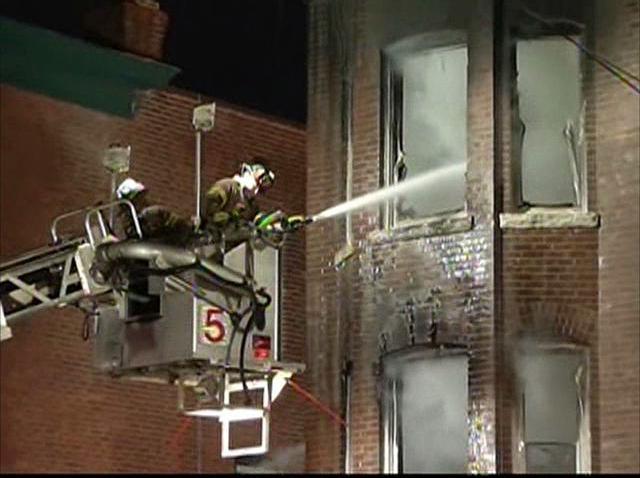 A Hartford woman is dead after trying to save her pets from a burning home late Wednesday night.
The fire was reported around 10:30 p.m. and everyone made it out of the multifamily home at 28 Putnam Heights. But then, a woman in her 30s went back in, firefighters said.
When firefighters arrived, flames were shooting from the second and third floors and they began attacking the fire from the outside.
"There is no way humanly possible that we could have entered during the initial arrival," Hartford Fire Chief Edward Casares said.
Emergency workers found the woman's body in a second floor apartment next door to her own apartment. Her name has not yet been released.
Investigators believe she became disoriented and succumbed to the smoke.
The cause of the fire has yet to be determined, but preliminary investigation leads officials to believe it is accidental.
The American Red Cross is helping 23 residents -- 14 adults and nine children -- with food, clothing, and shelter.
It was the second fatal fire in city in less than a week.

Copyright AP - Associated Press