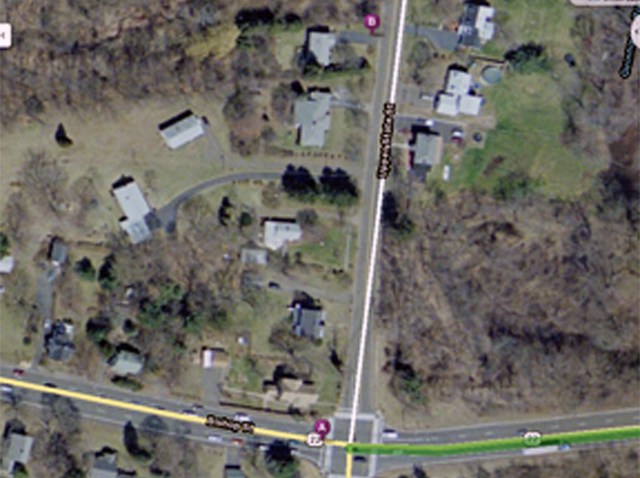 A 50-year-old North Haven woman was found dead in her driveway on Sunday morning and it appears that she might have fallen, hit her head and frozen to death.
Denise O'Hara, 50, of 11 Upper State St., had been out in New York City with friends to see a show on Saturday night. Around 11 p.m., a friend dropped her off at what she thought was O'Hara's home.
It wasn't -- it was 1 Upper State St., which four doors away and about 200 feet from where O'Hara rented.
On Sunday morning, a neighbor was out salting the walkway and driveway around 11 a.m., saw a boot and a hand in the driveway and called police, the New Haven Register reports.
Paramedics pronounced O'Hara dead at the scene. Her cellphone was several feet away. She walso had a big bag and a purse with her.
Police told the Register it appeared that O'Hara fell and hit her head after a night out with some friends and was apparently unable to make it to safety.
The driveway in which O'Hara was found and her home driveway are similar and could be confused after dark, police said. The houses too are similar.
The night air was bitterly cold on Saturday night.
Preliminary autopsy findings indicate no evidence of foul play or any injury that would have contributed to her death, police said. Standard toxicology testing is underway and the results will follow in about three to four weeks.
Follow us on Twitter @NBCConnecticut, on Facebook, and sign up for breaking news SMS alerts on your phone by texting "CTBREAKING" to 622669.