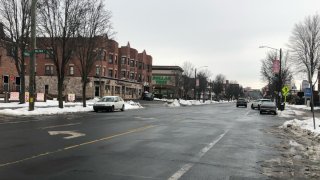 A woman has died after being hit by a car in Hartford late Saturday night.
Police responded to the area of Franklin Avenue and Bliss Street around 11:30 p.m. Saturday. They found a woman critically injured after being hit by a car.
The woman, identified as 43-year-old Yarillis Esteras, of Hartford, was rushed to the hospital where she later died.
The driver involved in the crash remained at the scene, police said.
Police are continuing their investigation into the crash. Anyone who may have witnessed the incident is asked to call the Hartford police Tip Line at (860) 722-TIPS (8477).