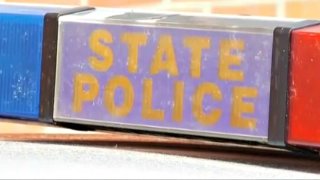 A woman has injuries after what police said was a road rage incident on Route 8 in Seymour Tuesday morning, according to state police.
Police said they received a report of a road rage incident on Route 8 North, near exit 21 in Seymour, at 8:48 a.m.
The female victim had been driving a 2008 Hyundai Santa Fe with Massachusetts plates. Her vehicle and a gray sedan with Connecticut plates were reported to have pulled over onto the right shoulder and the victim got out of her vehicle and approached the other.
Police said the driver of the gray sedan began to drive away while the victim was holding onto the vehicle.
The victim fell to the pavement and sustained minor injuries.
Part of the Connecticut license plate included "803," according to police.
Witnesses are asked to call Trooper Vinston at Troop I at 203-393-4200.
State Police ask anyone with a vehicle that has dashcam and who was driving through the area at the time to call Vinston.