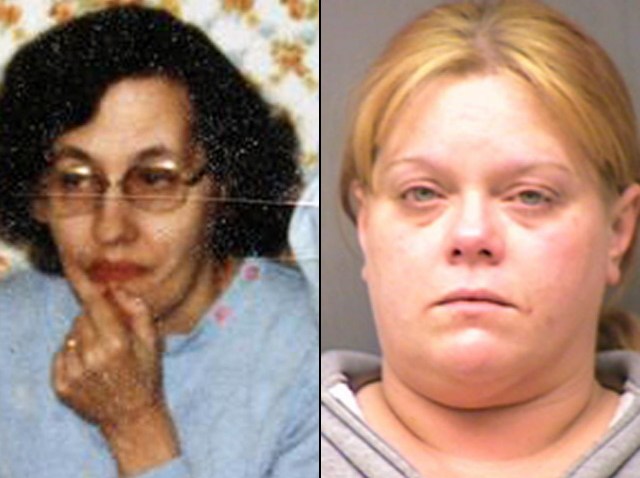 A Baltic woman who is accused of killing her adoptive mother in 1993 will appear in court on Monday.
Irene Reynolds, 38, has been charged with the murder of her mother, Bertha Reynolds, 60, of Norwich.
Bertha Reynolds' granddaughter found her at the bottom of the basement stairs of Bertha's home at 84 Laurel Hill Ave. on July 9, 1993, the Norwich Bulletin reports. She had been brutally beaten.
The medical examiner determined that she died of blunt force trauma and ligature strangulation. As the investigation went, rewards were offered and the governor authorized a $50,000 reward in this case.
The arrest warrant charging Irene Reynolds has been sealed. She is being held on a $2 million bond and will be arraigned in Superior Court in Norwich today.
Police had been working on the case for more than a decade and in December, the Southeastern Connecticut Cold Case Unit joined Norwich police in the investigation.
"The additional resources and the fact that time has moved along, and people who may not have wanted to talk to us previously, may have changed their mind," Norwich Police Chief Louis Fusaro said.
But Irene Reynolds' husband, Joel Outlaw, says police have the wrong person.
"My wife's innocent. I just want my wife home. Find the person who really did it, not the person who didn't. My wife's a great woman, not somebody who would hurt somebody in that manner," Outlaw said.
Outlaw hopes someone will come forward and clear his wife's name.
"Same person who stepped up and said whatever they said to get my wife where she is, let the right person step up and bring her home," he said.
UPI reports that Irene Reynolds is the mother of two.