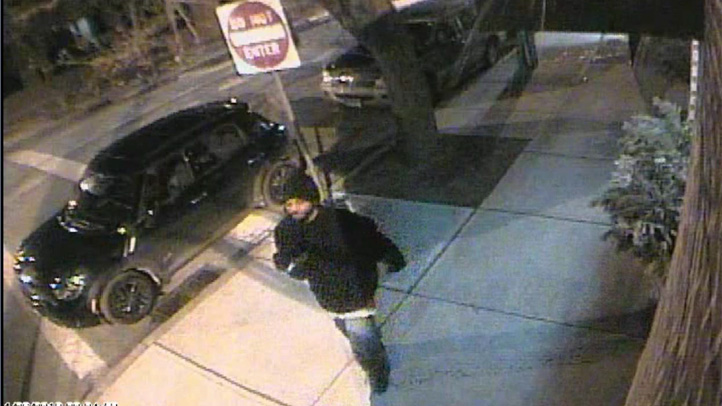 New Haven police are looking for two men who stole a woman's purse and pushed her into a parked car on Saturday night.

Police said the 61-year-old woman suffered a severe laceration to her arm and a head injury during the robbery and purse snatching at State and Trumbull streets in front of Goodfella's Restaurant around 8:30 p.m. on Saturday.
The victim, who did not want her name released, said she was on her way to dinner in New Haven to celebrate the first anniversary of having heart surgery. Instead, she ended up back in the hospital after two men got out of an SUV, grabbed her gold Coach purse and threw her to the ground.
"I can't believe someone could do this to somebody. It just hit me, this could happen at a place we go to all the time," she said.
According to police, the man shown in a surveillance photo grabbed her bag, which contained her driver's license and a Goodfella's gift certificate.
"I was trying to let it go, he flung me and I went flying across the sidewalk," she added.
The force was so strong it ripped the coat she was wearing and she was badly bruised and required stitches.
The two men fled with the purse after knocking the victim down.

Police said they are believed to be in their mid-20s.

Anyone with information about the men should call the New Haven Police Department Robbery Unit 203-946-6304 or the general number, 203-946-6316.