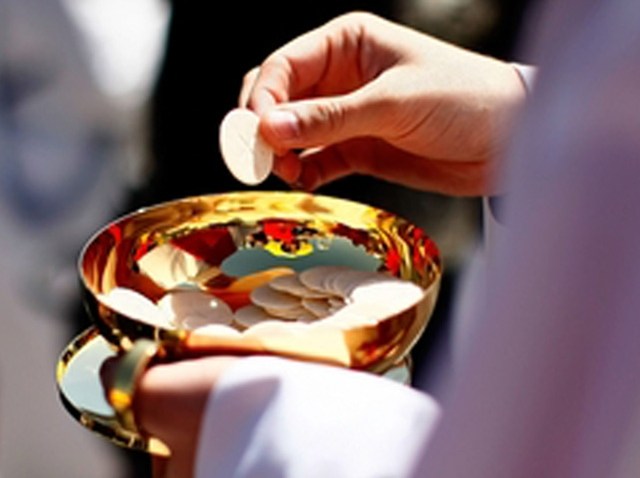 Call it a case of saints and sinners.
Police say two people suspected of stealing an 80-year-old woman's wallet while she was taking communion during mass have confessed.
The man and woman have not been arrested and have not been identified but police say there are working on getting warrants for their arrests.
According to the Middletown Press, police found the duo, a man from New Britain, 27, and a woman,32, from East Hampton, at a motel on Route 66 on Wednesday. Police said while patting the male suspect down -- they found a credit card in the wallet that was stolen from the churchgoer, according to the Middletown Press.
Investigators say the wallet theft happened on Sunday at St. Mary's Church in Portland when the woman went up for first communion and left her purse on her chair. When she returned to her seat, she found that her wallet was missing.
The Middletown Press reports police began monitoring the stolen credit card for activity which led them to surveillance video from a car wash and a convenience store. They distributed photos of the woman which eventually led them to the motel.
Police continue to gather evidence in the investigation.