Hartford police have arrested a woman who is accused of running toward police with a knife and trying to stab a detective while authorities were waiting for a tow truck to tow a stolen car.
Detectives were there to tow a stolen vehicle found on Taylor Drive just after 10 p.m. Tuesday when a woman who was not involved in the investigation ran toward them, holding a large knife, and tried to stab a Hartford detective in the head and neck, police said.
In describing the video, police said the woman was initially walking toward police, then started to sprint when she was about 50 yards away, extended her arm and came at officers.
The detective saw her just in time and disarmed her, according to Hartford police.
A state police detective and a West Hartford detective were also at the scene and assisted with the apprehension, police said.
During a news conference Friday afternoon, police said law enforcement did a tremendous job acting quickly and the detective who was targeted was not injured by the knife. There were some minor scrapes during the apprehension of the suspect, police said.
Hartford police identified the suspect as 40-year-old Sheila Calderon, of Hartford. She suffered minor injuries as a result of the arrest.
Police said she tried to bite one of the detectives' shoes while they were taking her in custody.
Calderon was charged with criminal attempt murder, criminal attempt assault in the first degree and criminal attempt assault on police.
The Hartford Police Major Crimes Division is investigating.
Police released this image of the knife.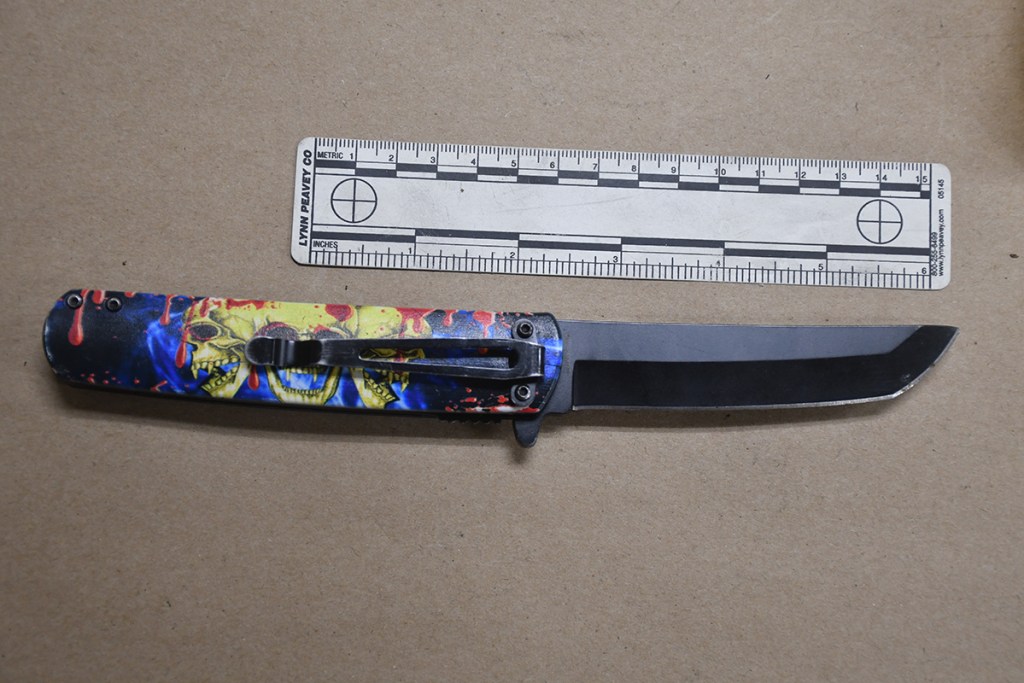 Police said this is the second recent unprovoked attack on Hartford officers and this is unacceptable.
"This was a very dangerous situation involving a disturbed individual, and we are grateful that our officers were not injured," said Chief Operating Officer Thea Montañez in a statement.
"This is an example of the dangers our officers face on a regular basis, and they demonstrated tremendous skill, courage and restraint in resolving the situation safely."