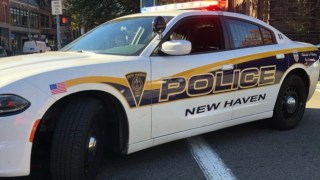 A woman was struck with a bottle of bug spray in New Haven when a man on a golf cart threw it Thursday night, according to police.
She was not seriously injured, but she went to the hospital to be evaluated.
Officials said Thursday that a woman was injured after she was hit by a quad in the area of Church and Chapel streets and suffered a head injury.
Police said Friday that she was not struck by a vehicle and was not seriously injured.