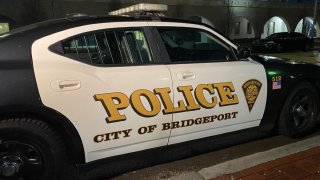 Bridgeport Police said a woman was hit with a pipe by another woman that's unknown to her.
Officials said the incident is believed to have happened on Iranistan Avenue Saturday night.
According to police, the woman who was struck and the woman who hit her may have a connection with a known male party.
The woman was taken to a nearby hospital with injuries. Officials said her injuries don't seem to be serious in nature.
No additional information was immediately available.