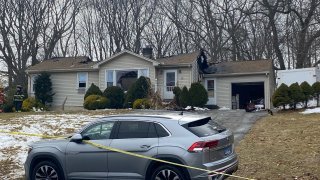 A woman has been taken to the hospital after her home caught fire in Wolcott Friday afternoon.
Wolcott Volunteer Fire Department Fire Chief Kyle Dunn said a single-family home went ablaze on Finch Road at about 11:30 a.m.
Upon arrival, heavy smoke and fire was seen coming from the attic, he said.
A woman in her 60s, who lives in the home, was removed from the basement and brought to the hospital with injuries. The extent of her injuries is unknown at this time.
The fire was extinguished within 15 minutes. There is heavy smoke damage in all rooms of the house, Dunn said.
Local and state fire marshal officials are at the scene investigating what caused the blaze.
No additional information was immediately available.