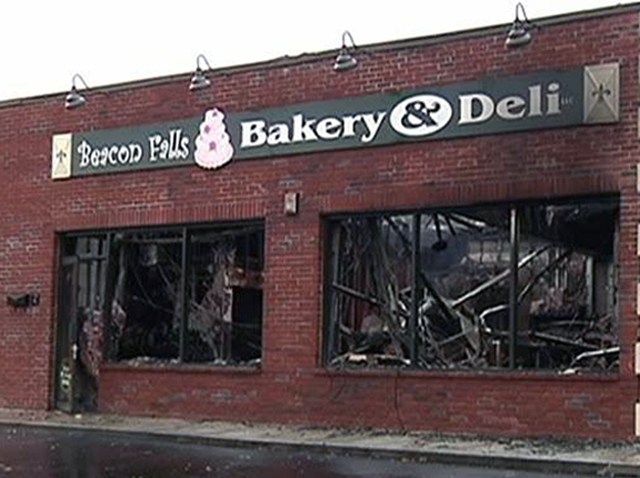 Within 30 minutes, fires broke out at two bakeries owned by the same woman, police said.
The first fire started at Purdy Hill Bakery, at 162 Purdy Hill Road in Monroe at 2:30 a.m. on Friday.
It appears that someone entered the bakery through the front door and tried to set the bakery on fire, Lt. McCauley of the Monroe Police Department said.
About 30 minutes later, fire was reported at Beacon Falls Bakery and Deli, located on 95 North Main St.
Kassie Mastro has owned the Purdy Hill Bakery since 2005. She had recently opened the Beacon Falls Bakery and Deli, Lt. Paul Vance, of State Police, said.
Beacon Falls Bakery and Deli was heavily damaged. No one was hurt in either fire, police said.
Monroe Police are investigating a possible connection between the two fires.