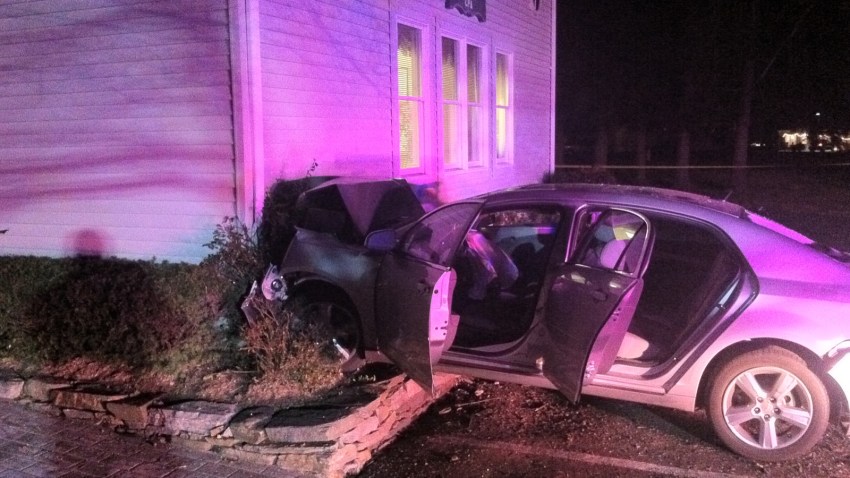 Two women from New Haven were seriously injured after police say they crashed their car into a building in Old Saybrook Friday afternoon.
Police said the two women, one 40, the other 29, were suspected of shoplifting inside Famous Footwear on Boston Post Road. A clerk inside that store notified police. When the suspects spotted cops, the allegedly sped off and slammed into another car. Police said that they also drove up onto a sidewalk and even threw some merchandise out the window.
"They saw a bunch of merchandise thrown on to the roadway," said Sgt. Kevin Roche. "One officer stopped to retrieve the merchandise."
Investigators said the pair eventually crashed into Brodeur and Company CPA on Springbrook Road. Owner and accountant Don Brodeur Jr. felt the entire building shake.
"Just a large noise," said Brodeur. "Almost like a bomb going off."
The building suffered significant damage to the inside. The car struck the corner of the building where a stairwell is located. Luckily no one was injured inside but the foundation; wood beams and walls were all cracked. The building inspector says the structure did shift.
"It will require shoring to fix the repair properly," said Old Saybrook Building Inspector Don Lucas. "What's amazing is that it actually damaged and took out a good chunk of concrete in the foundation."
Lucas went on to add that the building is structurally sound.
The owners said they do have insurance. They added that they're lucky no one inside was injured.
"Anyone who says accounting is boring, they don't work here, that's for sure," said Brodeur.
Both suspects were taken to Yale-New Haven Hospital. The driver suffered leg injuries. The passenger suffered leg and head injuries. Police have not released their names but they will likely face larceny and evasion charges.