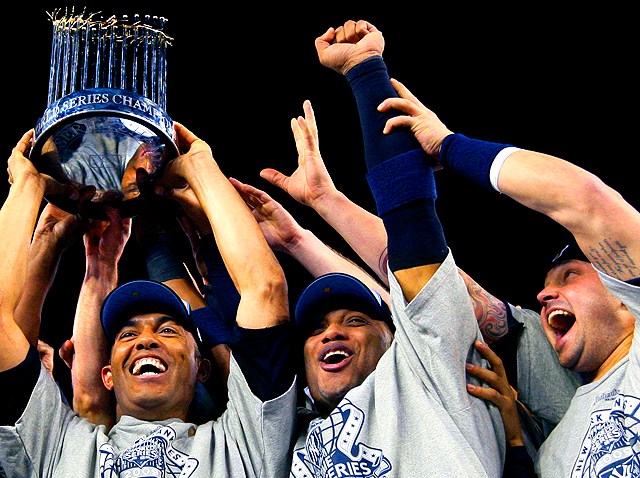 Apparently, whoever is doling out Major League Baseball's World Series payouts didn't count correctly. An accounting error might actually have New York Yankees players giving money back to MLB.
A full share for winning the World Series was supposed to be $365,053, but three people associated with the team were left off the original distribution list.
The original accounting had the Yankees splitting their $21.27 million portion of the players' pool into 46 full shares, 12 1/4 partial shares and two cash awards. But a revision had the pot divided into 49 full shares, 11 3/4 partial shares and the two cash awards, which means each player should get just over $350,000.
Two trainers and a player were apparently left off the list, according to officials, who spoke to the Associated Press on condition of anonymity, because no announcement has officially been made.
Baseball will now have to collect $15,023 from each individual who received a full share from the original distribution.

"There was a mistake with respect to shares, and the mistake wasn't discovered until the money was actually distributed," union head Michael Weiner said. "The union and the commissioner's office negotiated a mechanism whereby it could be corrected. It does require players who received full shares to contribute to a pool that then will be used to reimburse the affected individuals."
Copyright AP - Associated Press