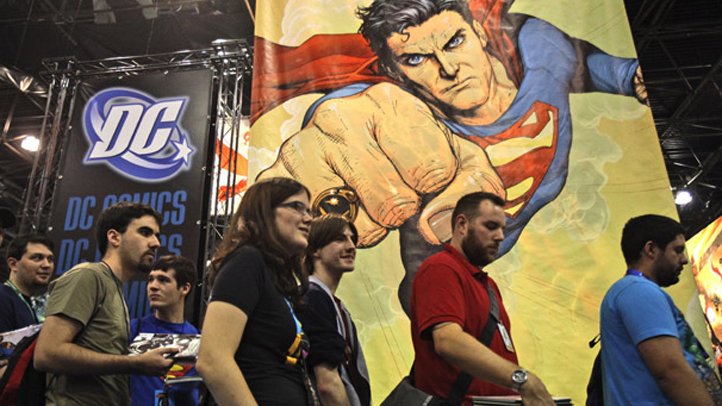 Comic book lovers around the world are rejoicing Saturday. It's international Free Comic Book Day, when over 2,000 participating retailers will give out 4.6 million books.
Free Comic Book Day was founded 12 years ago by comic aficionado Joe Field, owner of Flying Colors Comics in California and co-founder of a nonprofit trade group, Comics Professional Retail Organization (ComicsPRO).
It's designed to promote a love of comics and expose new readers to this traditional American artform, said Amanda Emmert, Executive Director of ComicsPRO. ComicsPRO unites retailers around the country and promotes comics as an important part of American culture.
Details of the gigantic giveaway can be found at FreeComicBookDay.com, which includes a list of participating stores organized by location. Readers are advised to check with each store ahead of time to find out specific terms and conditions.
According to a FreeComicBookDay.com interview with Patrick Brower, co-owner of Challengers Comics & Conversation in Chicago, comics emphasize "the moral compass, the center of right versus wrong... Comics show us how to be the best we can be."
Participating stores in the area include Legends of Superheroes in Middlebury, Alternate Universe in New Haven and Cave Comics, Inc., in Newtown.