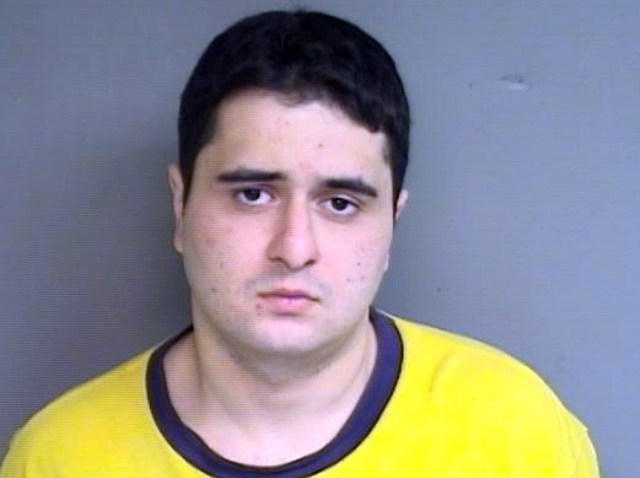 To say Zayr Peygumbari is a wrestling fan is an understatement. His fanatical fandom has him in trouble with police and banned from WWE events.
Peygumbari, 22, of Brooklyn, New York, called WWE's Stamford headquarters several times and threatened to blow up the company's offices.
The reason for his dismay was the WWE releasing former women's champion Mickie James, the Stamford Advocate reports, citing court records show and he threatened to make a trip to the building with a machete and a machine gun.
Peygumbari was arrested on April 30 and arraigned on Monday.
His defense attorney, Mickey Sherman, said his client did not intend to follow through on his threats.
In court, Peygumbari apologized to the court for the phone calls and for "wasting the time of the courts and taxpayers' money," the Advocate reports.
Then, Judge William Wenzel delivered the blow to the extreme fan: Peygumbari cannot contact WWE employees, go near its Stamford offices -- or attend their events.
"I'm not allowed to go to wrestling shows?" Peygumbari asked, getting chuckles from the courtroom.
Peygumbari was charged with four counts of first-degree threatening, two counts of second-degree harassment and two counts of second-degree threatening, court records show.
"It's a testament to the WWE that they get people so psyched up in the story lines," Sherman said. "In 2010, you can understand why an organization would hit the panic button."

Peygumbari has not entered a plea and is due in court on May 10.