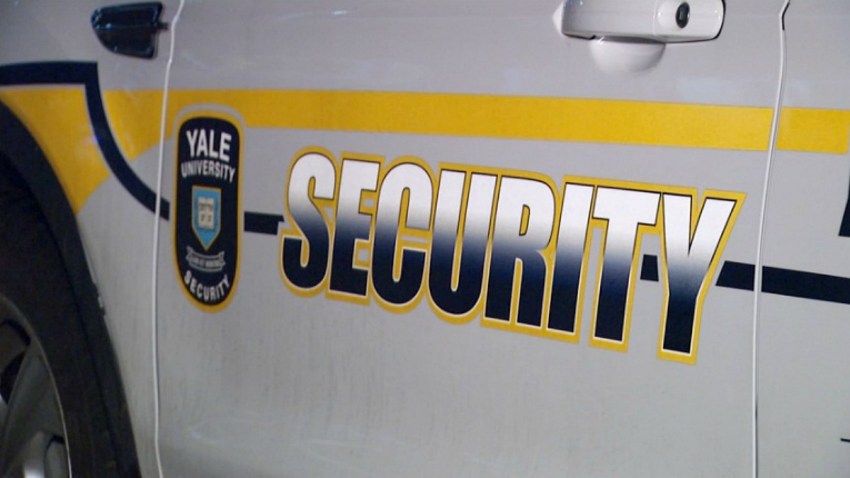 A Yale graduate student was robbed at gunpoint in New Haven on Wednesday night, according to Yale police, and a gunshot went off during the struggle.
The graduate student was walking west on Edwards Street near Whitney Avenue at 11:50 p.m. when the two men approached him, one pulled a gun, and they demanded the victim's wallet, according to a statement from Yale police.
During the struggle, the gun went off and the robbers ran off with the student's wallet and phone. No one was injured during the robbery.
The robbers got away in a dark vehicle that headed east on Edwards Street toward State Street, Yale police said. Authorities released the partial license plate -- a Connecticut plate with 7ARWT.
Anyone with information should call Yale Police at (203) 432-4400 or send an anonymous text tip through the Bulldog Mobile (LiveSafe) app.
Yale police are urging students to walk with others when possible in well-lit and populated areas and to avoid displaying valuables.
They also advise that students note the locations of blue phones along their routes and use security services, including shuttles and security escorts by calling (203) 432-9455.