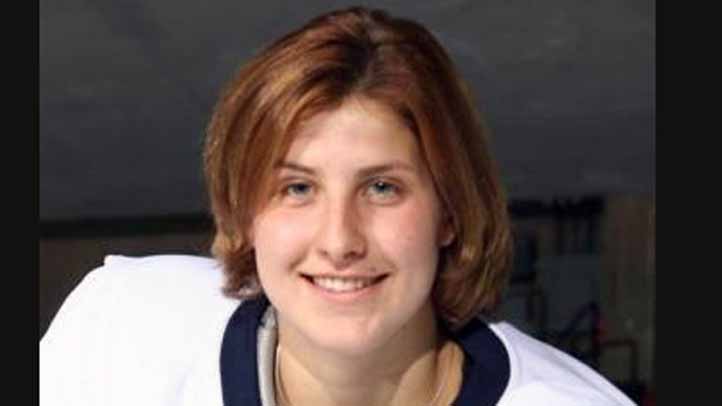 On Wednesday night, a memorial service was held on the Yale campus to remember the life of Mandi Schwartz, 23. On Thursday, friends of the former Yale hockey player will hold a bone marrow drive in her honor. Their goal is to get 1,100 people registered.
Mandi was a hockey player for the Bulldogs when she was suddenly diagnosed with leukemia in 2008. On April 3 of this year, she passed away.
"We've all been together and pretty supportive with everything and kind of stuck together as a team and it brought us a lot closer," teammate Paige Decker said.
Teammates wore their jerseys on Wednesday and joined friends and loved ones at Calhoun College on the Yale Campus to share stories, laughs and memories.
Several of Mandi's teammates spoke in memory of her.
"She's been such a huge part of everything we know with Yale Hockey," teammate Jenna Ciotti said. "These last few weeks have definitely been hard for our team, but it's great to have a supportive group."
Mandi was diagnosed in 2008, but was back on the ice last January in remission. She found out a few months later that the cancer had returned. Her teammates and friends launched a massive bone marrow drive, but no match was found. A stem-cell transplant didn't work either.
"Twenty-three-years-of-age and to have the influence on this community and on people who will remember her for the rest of our lives," Yale Athletic Director Tom Beckett said while choking back tears.
That drive on Thursday, called Get in the Game and Safe a Life," is being held at the commons on campus from 11 a.m. until 4 p.m. It is open to the public and no preregistration is required.