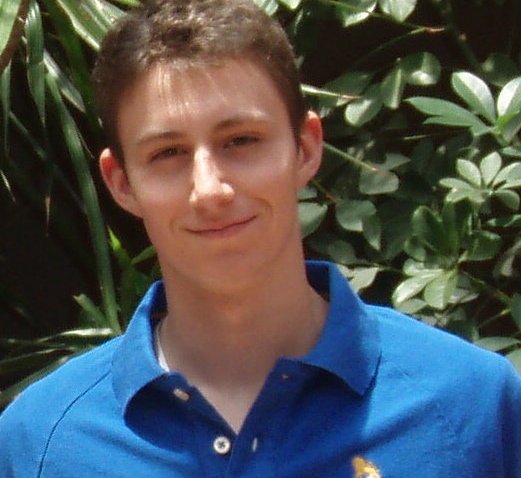 Students at Yale University are reeling after a fellow student plunged to his death by jumping from the Empire State Building on Tuesday.
On Wednesday night, the Yale community gathered to remember the Cameron Dabaghi, 21, from Austin, Texas in a vigil. Shock and sadness surround the campus as students try to process what happened to a student described as committed and a talented athlete.
Dabaghi's sister, a fellow Yale student, Andrene, spoke at the vigil. She told the Yale Daily News that she wanted to speak because she did not want her brother's life to be overshadowed by its tragic end.
"What Cameron needs to know is what you see before you," said Andrene Dabaghi. " He was loved, he was never alone, and he will always be my brother."
Three friends also spoke at the vigil praised Dabaghi's intense dedication and playful sense of humor. Those same friends were struggling to make sense of what had happened.
"Cameron's passing comes as a complete shock, " Tommy Meyerson, told the Yale Daily News. "What passed through his mind and weighed on his heart is a tragic mystery, and we'll never know."
A
dministrators told the Yale Daily News that they hope to prevent more suicides by stepping up the University's mental health counseling.
Dabaghi left behind a suicide note in his dorm room before heading to New York. The note said he was sorry and he would be jumping from either the George Washington Bridge over the Hudson River or the Empire State Building, police tell the Associated Press.
Yale Daily News reports that Dabaghi's death is the first suicide of a student in 11 years. Administrators have reached out to college deans, the University Chaplain's Office and University Health Services to ask students to take care of each other, and of themselves. They also encouraged students to seek help if they are troubled or going through tough times.
During a campus discussion on the tragedy, Berkeley Master Marvin Chun ended with a plea to students -- call home.
"Call your parents, say 'I love you',' said Chun. "People are worried. These are very difficult times."
The University is hoping the increased awareness and counseling will help prevent any copycat suicides. Cornell University is reeling from the recent suicide deaths of three students who all jumped to their deaths from bridges on campus.
Dabaghi wasn't the only one on the 86th floor observation deck before he jumped. In fact, there were seven other people near him and one person tried to talk him out of it. Dabaghi was dead when rescue workers arrived at the 102-story skyscraper shortly before 6:30 p.m. He was a student in Berkeley College, majoring in East Asian studies.
Friends remembered that Dabaghi was very hard on himself -- in academics and in tennis.
Besides his sister, Dabaghi is survived by a brother, Kendall, and his parents, Rashad Dabaghi and Janet Lindsey.
Copyright YALDN - Yale Daily News