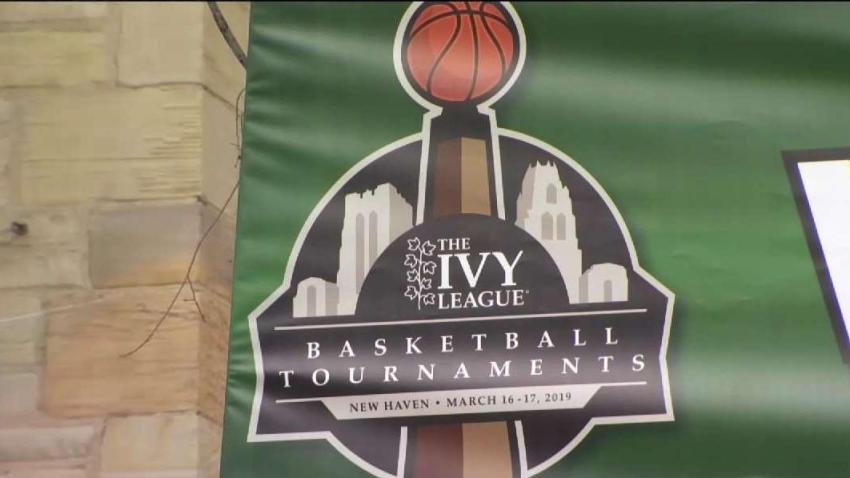 After defeating the Princeton Tigers last night, the Yale Bulldogs are ready to take on the Harvard Crimson at Yale's green-clad home court with family, friends and fans in the stands.
The basketball game will kick off at noon on Sunday, but fans have been arriving to the Elm City all weekend from across the country to watch the rival teams battle it out.
The Ivy League Championship has already made this a busier than usual weekend at New Haven hotels, bars, restaurants and other businesses, according to Michael Piscitelli, New Haven's interim Economic Development Administrator.
"You're bringing in Ivy League schools and you're bringing in people that might not be as familiar with New Haven. The Ivy League did not have a tournament for many, many years so this is a first exposure for many people who don't come every year," said Piscitelli.
The Ivy League's player of the year, Yale's Miye Oni, says the team's success goes beyond the university.
"I think it's a great, great achievement for our city, for our school, definitely a great event that we hope ends well for us," Oni said.