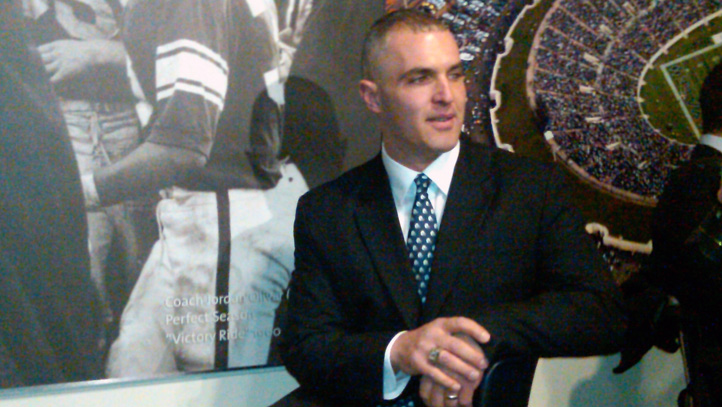 Yale University's new football coach will be the assistant coach of rival Harvard University.
Tony Reno will replace Tom Williams.
Williams resigned last month amid an investigation into whether he lied about having been a candidate for a Rhodes Scholarship.
This will be a return to Yale for Reno, who was an assistant for the Bulldogs for six years and was promoted to assistant head coach in 2007.
Reno, his wife Toni, and his sons, Dante and Vince, and daughter, Angelina, live in Sturbridge, Massachusetts, according to his biography on Harvard's Web site.
The news conference was held at 4 p.m. on Thursday.