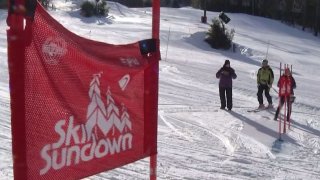 A young boy was rushed to the hospital after falling several feet off a ski lift Sunday afternoon.
It happened during the midafternoon hours on the Bunny Hill at Ski Sundown in New Hartford.
Officials say the boy, who is about 6 years old, fell roughly 15 feet and had to be flown to CT Children's Medical Center in Hartford. The extent of his injuries are not yet known.
NBC Connecticut has reached out to Ski Sundown, but they have not responded to our request for comment.