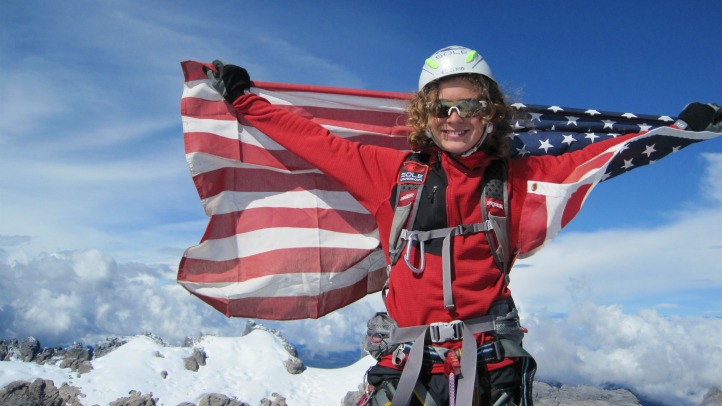 Jordan Romero has done something no other 13-year-old has ever done. In May, 2010, he climbed to the summit of Mount Everest, becoming the youngest to ever do so.
Along with his father, Paul, and stepmother, Karen Lundgen, the three have a goal of reaching the tallest summits on each continent. Team Jordan, as they call themselves, have just one mountain to climb to realize that goal. They plan to climb Mount Vinson Massif in Antarctica this December.
But Jordan, who is from California, also has another goal. He wants to motivate America's kids and their families to get outside. Team Jordan's B.I.G. Tour comes to Connecticut Wednesday. B.I.G. stands for Butts in Gear.
Before heading to Antarctica, the team is traveling the country to climb the highest peaks in all 50 states, and asking families to join them. Jordan and his parents will climb Mt. Frissell in Salisbury beginning mid-morning Wednesday.
At 2,380 feet, Mt. Frissell won't be quite as challenging as the 29,029 foot summit of Everest, but Team Jordan hopes to get Connecticut involved with outdoor activities.
"I want to show kids they can accomplish anything they want. They need to find their own Everest and go for it," Jordan said. "I also want kids to realize that to reach their peak they also need to make a plan and take action, get outside, exercise, eat, drink and live healthy."
Mt. Frissell is the last stop on the first leg of Team Jordan's 50 state tour. The first leg also included climbs in Delaware, New Jersey, Massachusetts and Rhode Island.