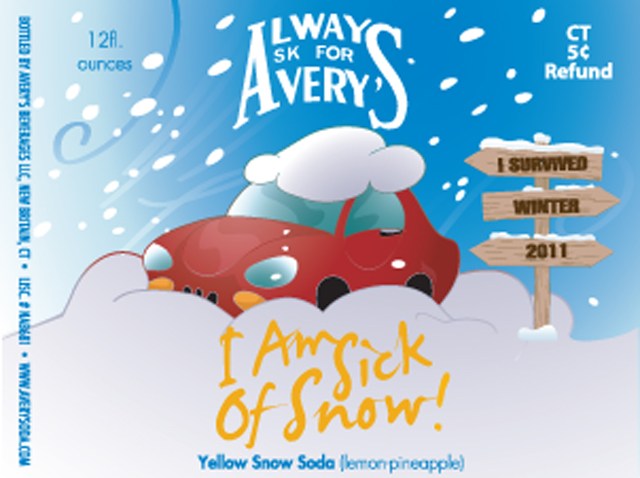 Your parents probably told you not to eat yellow snow, but we're willing to give it a taste.
Avery's Beverages in New Britain has made yellow snow soda, inspired by the massive amounts of snow we've gotten this winter.
It's called "I Am Sick of Snow!" and it's lemon-pineapple.
The label is the name of the soda written in yellow in the snow. You get the idea.
"When lives give you lemons, or too much, snow, we make soda," Rob Metz, general manager of Avery Soda, said.
The inspiration came on Monday, Metz, said, and the company launched the new flavor on Thursday.
It is in some stores now and the company will be delivering it this week and next.
It's $1 a bottle, or, Metz said, or cheaper by the truck.