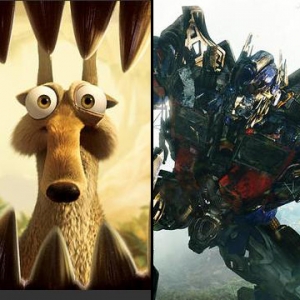 Giant robots have defeated dinosaurs and woolly mammoths at the weekend box office.

Distributor Paramount says "Transformers: Revenge of the Fallen" finished the Fourth of July weekend in first place again with $42.4 million.

That puts the "Transformers" sequel narrowly ahead of 20th Century Fox's "Ice Age: Dawn of the Dinosaurs," which took in $41.6 million over the weekend.

Based on estimated revenues Sunday, the two movies had been in a tie for the No. 1 spot with $42.5 million each.

"Transformers" pulled ahead once final receipts were counted.

The blockbuster sequel about the shape-shifting robots has topped $293 million domestically in just 12 days.

Copyright NBCAH - Access Hollywood